"Give a man a fish and you feed him for a day …"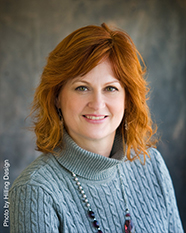 Jill Lang
Branch Associate
Clients can always rely on Jill to provide for their needs and well-being, whether they are in the office or she is seeing to tasks on their behalf.
Jill grew up in Oak Harbor, Washington, and graduated from Oak Harbor High School. She attended Everett Community College and graduated with a degree in photography. She spent seven years with D.A. Davidson & Company before coming to Raymond James.
Jill is an active member of Gold Creek Community Church, where she is part of the Guest Services Team.